Last week, we soaked up a mixture of cultural richness from Kwantlen drumming, singing and games, to tap dancing, Korean hanbok outfits, Chinese dragon parade and more. We also had a fun visit to Andy's Farm and an afternoon at the beach! A warm thank you to Jin Kim for her assistance!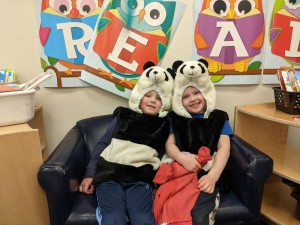 The week ahead: Jan. 23-27
This week's outdoor learning in Science will focus on cedar – the tree of life. We'll observe, touch and learn about the parts of the tree, its significance and uses.
Monday/Tuesday – at the park
Wednesday – at FLE.
Thursday – at FLE. Library and Home Reading book exchange. Fun lunch.
Friday – at FLE.