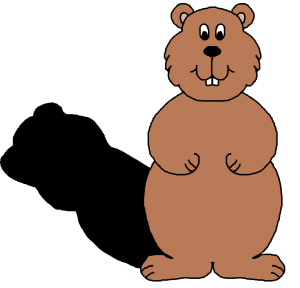 Groundhog Day is a great opportunity to practice predicting and wondering about weather, light and shadow.
The week ahead: Jan. 30-Feb. 3
Looks like a very chilly few days ahead! We will avoid creek play to stay dry.
Monday – Outside. Storywalk: The Gruffalo
Tuesday – Outside. Bring a cup or mug for sampling cedar tea.
Wednesday – At FLE. Honeybee Centre field trip notice sent home.
Thursday – At FLE. Book exchange day. Groundhog Day.
Friday – At FLE.