Last week's rain led to adventurous hiking with big buddies to help on the slippery sections. We practiced writing and drawing our questions in nature journals, wondering why the water was orange in this area of the creek beach. Cones and sticks were our pretend money for understanding ways to make ten.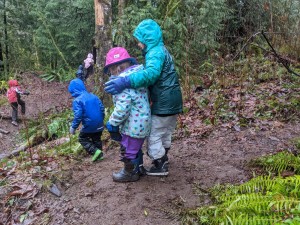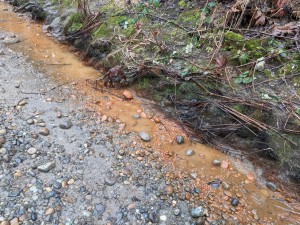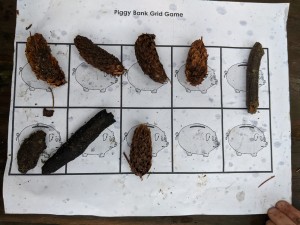 The week ahead: February 14-17
Tuesday – at the park. Bring your valentine's cards! We'll make heart art in the park with natural materials.
Wednesday – at FLE. Please send in all remaining permission forms. Police Career presentation. Book Fair!
Thursday – at FLE. Book exchanges. Beekeeping Career presentation. Book Fair!
Friday – at FLE. Be A Giant assembly. Teacher Career presentation. Donut Day and Book Fair!