This is the start of our last month of kindergarten! Isn't it astounding how much all the children have grown and learned?
Last week students really loved "Going on a Bear Hunt" basing our hike on the classic book. It turned into 'going on a slug hunt' because it was a cool, damp day just perfect for slugs!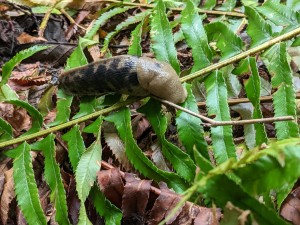 The week ahead: May 29-June 2
This week we'll be learning about oceans in preparation for our beach day.
Monday – at the park. We'll be painting in the park and practicing our reader's theatre.
Tuesday – Div. 12 (K) at FLE. Mrs. St Pierre will be away.
Wednesday – at FLE.
Thursday – at FLE. Last week of library book exchanges. Fun lunch.
Friday – Field trip to the beach. Students will ride the bus. Parents and siblings are welcome to join us in their own vehicle and to carry any beach toys students choose to bring. The day will be full of exploration of the tidal flats and pools. No swimming allowed. Send a lunch, water, sun hat, beach shoes/sandals, a change of clothes and a small towel.
*Coming up next week:
Monday – UBC Teacher Candidates begin 3 week field experience with LEAP.
Wednesday – BOGO Book Fair.
Thursday – Dress up "ER" day – students are invited to dress like a ___-er (farmer, dancer, soccer player, singer…)
Friday – Teddy Bear Picnic Day and Vancouver Children's Festival virtual performance with our Kindergarten buddies in Ms. Bendo's class. (We are at FLE all day)