Last week, students were inspired to learn more about caterpillars after finding "Peaches" outside on the playground. Teddy bear picnic day was so much fun.
This week, learning themes will include changes over time in the park (Social Studies), capacity measurement and harvesting potatoes. We continue to practice our Readers' Theatre and hope to be ready to perform them next week. It's also Sports Day on Friday, so let's hope for more great weather! I will send info about what colour team each student is on in an email.
Parent drivers for the Waterpark: Thank you for volunteering! Please check if you have renewed your car insurance since the last driving field trip (Honeybee Centre in February). You may need to update the office with the paperwork.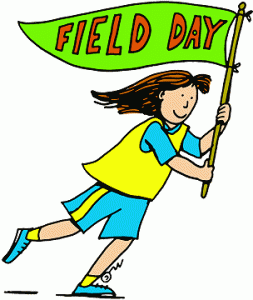 The week ahead: June 12-16
Monday – at the park.
Tuesday – at the park. Drop off and pick up behind the washrooms.
Wednesday – at FLE. Trestle tree (gymnastics) in the gym.
Thursday – at FLE. Potato harvesting day.  Return field trip and Gr. 1 supplies forms. Return any outstanding library or home reading books please.
Friday – at FLE. Sports Day.
Happy Father's Day to all the great Dads and Grandpas in our class community!