This will be the last update of the school year!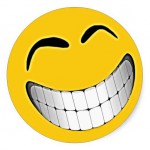 Monday, June 19 – Poster Projects finished up, Gym, Harvesting Potatoes with our little buddies
Tuesday, June 20 – Sports Day!! Wear your team colours – White, Black, Red or Blue
Wednesday, June 21 – Mme Markin, Aboriginal Day Assembly 9AM
Thursday, June 22 – Gym, Country project presentations, Shared potatoes and salad with little buddies. Please bring a plate, fork and knife.
Friday, June 23 – Return school-owned band instruments
Monday, June 26 – Water fight and Movie
Tuesday, June 27 – Desk and cubby clean-out day so send extra bags.

Wednesday, June 28 – Cultus Lake Waterslides
Thursday, June 29 – Dismissal is at 12:05.