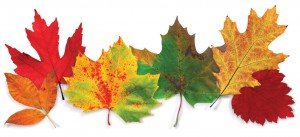 Monday, Sept. 25 – October calendar goes home today. We're at the park all day. Please note that the intersection of 96th Ave and Mckinnon in Langley is sometimes closed for construction, especially if coming from the east in which case expect a 15 minute detour.
Tuesday, Sept. 26 – At FLE for Photo Day! Photos will be during the morning block so we'll be able to learn outside afterwards in the school yard.
Wednesday, Sept. 27 – We're at the park all day, and Metro Park Interpreters will be leading a program in the morning.
Thursday, Sept. 28 – At FLE: Music, Gym, Langley Environmental Partners Society will be visiting our class to teach us all about recycling.
Friday, Sept. 29 – At FLE: Orange Shirt Day, Math Games Day, Library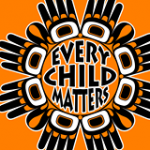 Orange Shirt Day – A special day to recognize that Every Child Matters! We may choose to wear orange and remember the sad history of residential schools for Aboriginal children. In our class, we will read a positive story about being valued for who we are and feeling a sense of belonging at school.
Math Games Day – A tradition at FLE! On the last Friday of the month, parents are invited to join their child in playing math games from 2:00-2:30. In order for you both to enjoy this special one-on-one time, please arrange childcare for younger siblings. We hope you can join us! If you aren't able to make it this time, we'll buddy your child up with another parent/child or with the teachers.