We couldn't ask for a better start to the year, with sunny warm temperatures and an enthusiastic bunch of new students.
It's been a pleasure to meet all the families and get to know your children. I am so privileged to be their first school teacher and I will try my best to help them have a successful start. Of course, parents, you are the very first teachers of your children and I look forward to working together as a team.
Please remember to check this webpage weekly, or if you are ever wondering what is going on in the class!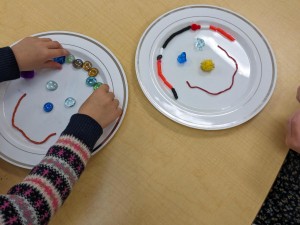 So far, we've been learning school routines and rules, classmates' names and are now beginning a unit on Feelings & Emotions.
The week ahead: September 11-15
Mon-Wed – gradual entry schedule – snack only
Thursday – gradual entry schedule – snack and lunch. Meet the Teacher evening (I will not be attending)
Friday – last day of gradual entry schedule – snack and lunch. We will be joining in a school assembly and going on a short walk.
Monday, September 18 – ready or not, here we go! First full day outdoors at the park!
Check the calendar that I will send home for park locations, as I do not post locations on the website for privacy.